Coach² includes 6 courses, 30 lessons and more than 12 hours of presentation videos, 8 tests and lots of downloadable materials!
We offer you a complete coaching education from the basics of training to the development of focal points, the construction of drills, games and entire training sessions to the precise improvement of your players and, last but not least, yourself as a coach!
With Coach², Steven Turek and Jonas Stephan break new ground in digital and interactive learning – a novelty for professional, targeted and individualized coaching work!

Prof. Dr. Peter Frei – University of Hildesheim – Head of Sports Science
How to get the most out of Coach²
All courses are designed in such a way that you are able to transfer the content quickly and easily into practice. We don't just string together drills that you simply copy and paste, we work with you to ensure that you can incorporate focal points into different training sessions and coach in a flexible way. No more searching for the right drill – after Coach² you can design your own suitable training sessions and know exactly what is important!
Course overview
Course 1: How to get better – The groundwork for your coaching!
We live in a world in which information is passed on quickly and sometimes without verification. Assumptions about learning and training effects are not questioned and applied with partial knowledge. If you take this course, you will learn essential principles of learning related to football from scratch. Steven Turek and Jonas Stephan provide a foundation for your entire training work and learning in general.
Lessons in this Course
Creating Images
Instristic Attitude
Triggers
Decision making
Executing decisions
Course 2: The Art of Training
In 5 lessons learn the ability to design your training from scratch, to develop games yourself and to improve your players specifically and on an individual level!
Lessons in this Course
Provoking a main focus
Drills
Game-like Individual Training (GliT)
Small Sided Games (SsG)
Large Sided Games (LsG)
Game Simulations (GS)
Course 3: Controlling, varying, coaching and combining training drills into training sessions
Become a better coach when it comes to variations and coaching. Interactive tasks, memorable examples and lively presentations give you information about the perfect composition and organization of a complete training unit and the organization around it.
Lessons in this Course
Tools
Coaching
Combinations
Training Session
Organization
Course 4: From training sessions to long-term planning
How do you get from a training session, through the training week and the training month, to targeted annual planning? How do you set the training focus correctly? How do you prepare the game day perfectly? What should good coaching look like? You will find out about that in these lessons.
Lessons in this Course
Training Week
Match Day
Training Month
Training Year
Course 5: How to help everyone develop their talents!
Learn from memorable examples and stories, scientific knowledge and the experiences of successful coaches how you can effectively support your players on their way to the best version of themselves.
Lessons in this Course
Player-Matrix
Load Management
Flow
Culture
More than a Game
Course 6: Coach – Become the best you can be!
Take these five lessons and successfully complete the Coach2 with the last test!
Lessons in this Course
Being a Coach
Leadership
Self-Organization
Self Development
Inspiration
Is Coach² suitable for you?
As coaches we are constantly searching for ways to improve our understanding of the game. We need to see mechanisms more clearly and determine the best solutions together with our players. Coach² will help you as a coach to unleash the full potential of your players!
Coach² was made for all coaches who…
are not satisfied with the status quo,
always have the feeling that there is an even better way to do it,
want to develop continuously,
want to understand the background of learning and development,
want to offer their players the best possible training,
want to understand why some top performers fail at a crucial moment, while others flourish right there,
want to make better use of their endless hours on the training ground.
Start Coach² now and become the best coach you can be!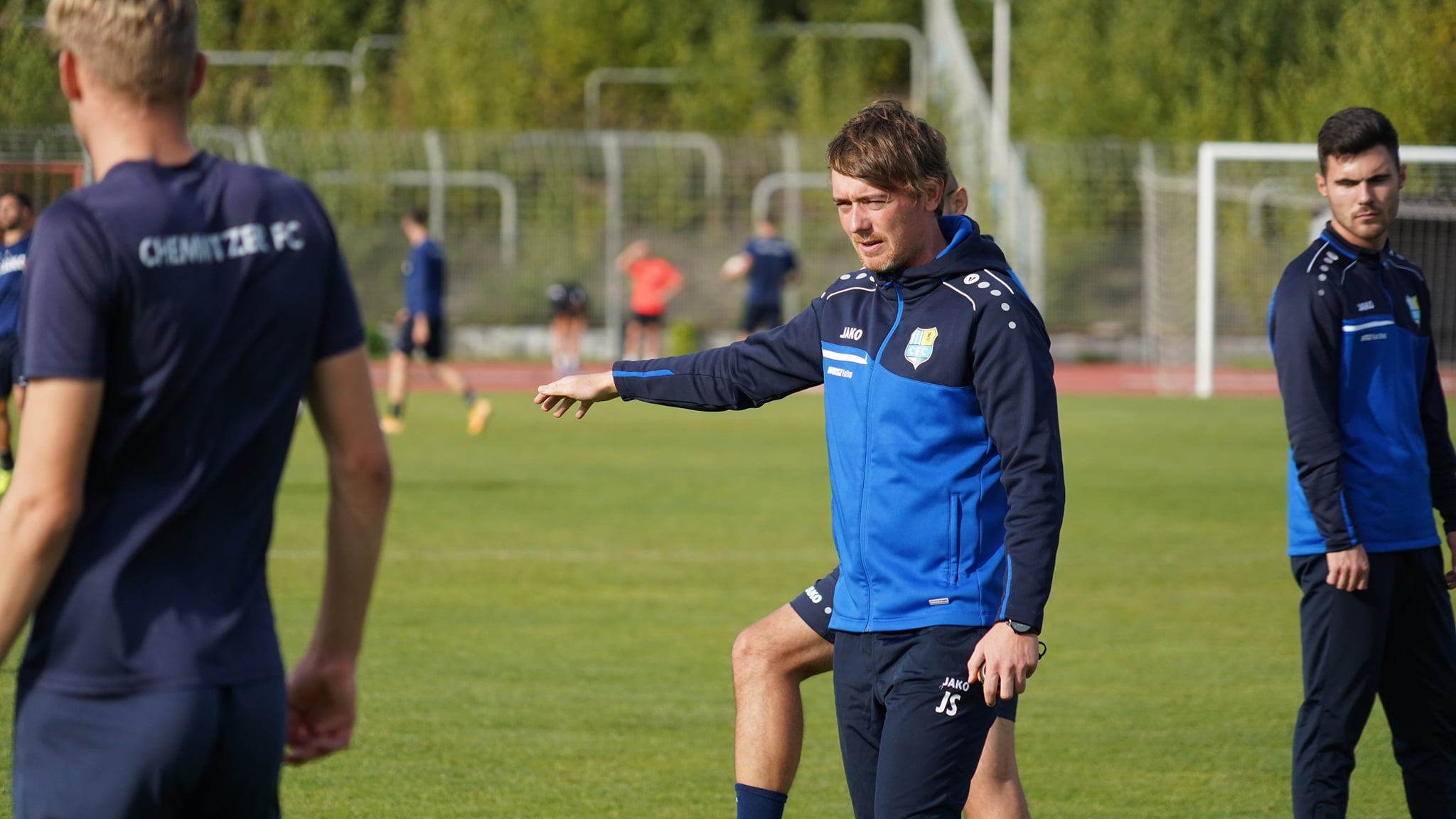 We offer you more! Each lesson includes links to interesting videos, literature recommendations of books that have inspired us and studies as well as sourcematerial to give you a further in-depth look into each specific topic covered.
In order to be able to work directly with the ideas presented in Coach², you will also find extensive download material in many lessons (further examples, training planners, annual planners, checklists for players and coaches) – all of course adapted to Coach².
Easy entry and certificate
The 30 modules are divided into six courses. We recommend completing all six courses in the specified order in order to guarantee maximum learning success. Coaches who successfully complete all 30 modules including all tests will receive the exclusive Coach² certificate.
If you want to know more about Steven Turek and Jonas Stephan, you can read our latest Interview with them here!
Course Features
Lectures

31

Quizzes

8

Duration

Lifetime access

Skill level

All levels

Language

English

Students

52

Certificate

Yes

Assessments

Yes
Welcome to Coach²

How to get better – The basis for your coaching work!

The Art of Training

Controlling, varying, coaching and combining training drills into training sessions

From training sessions to long-term planning

How to help everyone develop their talents!

Coach - Become the best you can be!
Lilith

One of a kind coaching course

I have been a youth coach for 15 years and just completed your course. Today we have access to literally thousands of books, websites, videos etc. that help us to improve as a coach. But what makes your course different is the coherent philosophy - it's a soccer training program from A - Z, which makes it unique. Highly recommended! I wish you all the best for the future Lilith from FC England Soccer Club / Los Angeles

James Carlton

Absolutely worth it!

Dear Steven and Jonas, thank you very much for this tremendous course and for giving me feedback when I had questions regarding one lesson! Coach² gave me new perspectives on coaching and the work with my players! James Vancouver Soccer League
You can repeat a course as often as you like!
Yes it does, after you have successfully completed Coach², you will receive the official Coach² certificate, signed by your instructors!
You can of course learn at your own pace, but we recommend doing one lesson per day, eliminating all distractions like cell phones, and following the 25/5 method. So, study intensively for 25 minutes, then take a 5-minute break. Many studies have shown that people learn most effectively this way. Our lessons are structured accordingly – around 25 minutes of study, a 5-minute break and follow-up work.
Steven Turek and Jonas Stephan are both experienced speakers, authors and last but not least coaches who coach their teams in the highest Youth-League in Germany. Jonas Stephan for example is coaching the U19 of Chemnitz, in the U19 Bundesliga.